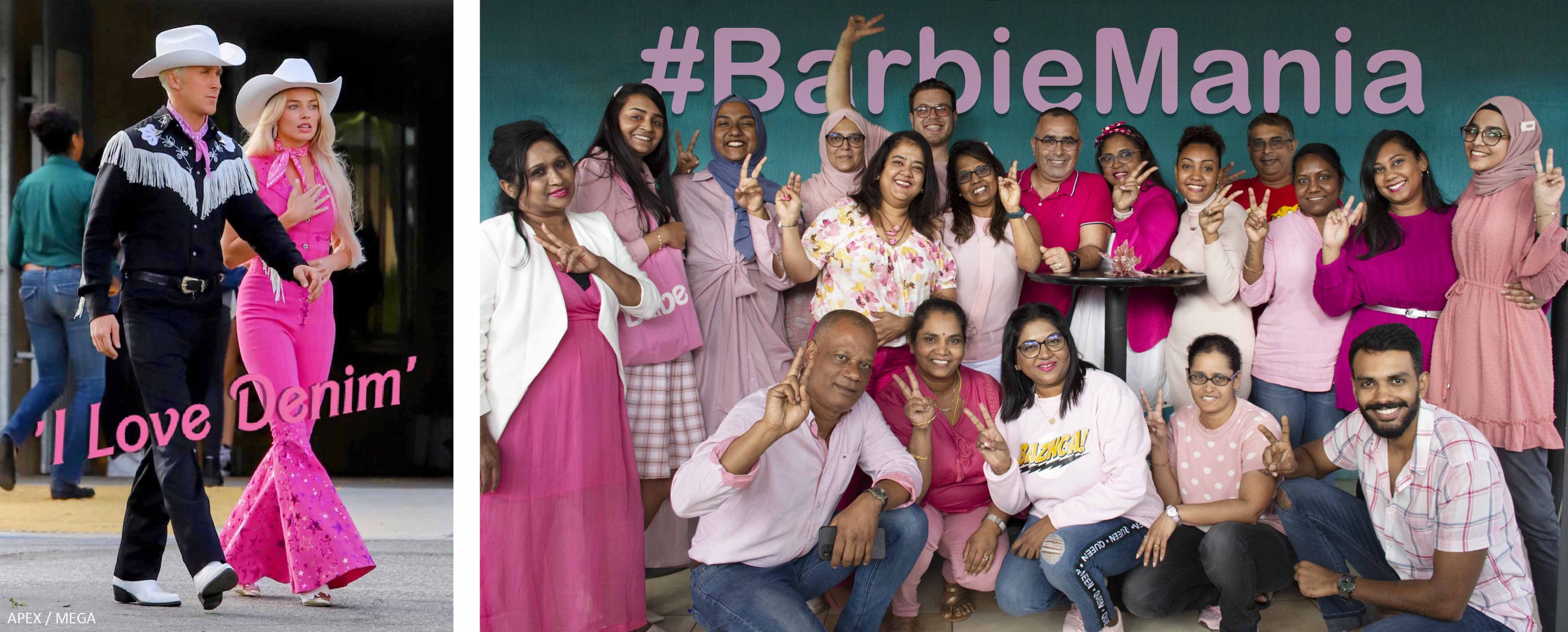 With all the hype surrounding Barbie the Movie, we felt the urge to elevate our heels and catwalk down memory lane for some exciting denim looks Barbie & Ken have rocked over the years! 🎀👖
It was such a magical moment for the REAL Garments team at the movies last Wednesday 19th of July at the premiere of Barbie the Movie in Mauritius. Barbie stated on the big screen "I LOVE DENIM", after changing to her all pink western gilet & bootcut jeans. It felt like Margot Robbie was addressing us personally, after we compiled this very video about Barbie & Ken's denim looks.
The video features: Barbie the Movie Pink Western Outfit Barbie, Denim Ken, Ashley Graham Barbie, Karl Lagerfeld Barbie, Calvin Klein Barbie, GAP Barbie and some others.